The Weight of Words II is a performance piece and installation about Donald Trump's long history of objectifying women. Metal plaques containing different misogynistic statements attributed to Donald Trump were sewn onto handmade ankle weights. Each of the nine weights were stuffed with shredded paper that contain the original source of Trump's statement.
The ankle weights were worn during a performance piece at the 2016 Women's March in D.C., where a group of women marched wearing the ankle weights, carrying Trump's words on their bodies for the duration of the march.
Additionally, a community activated performance piece, The Weight of Words I, is included in this project, where viewers are invited to choose from stacks of printed Trump tweets and interviews that contain his sexist statements. Participants can shred his words with provided paper shredders, presenting a cathartic action to women who have been affected by Trump's sexism. Virtual shredders are also available on my website for those who cannot attend an installation.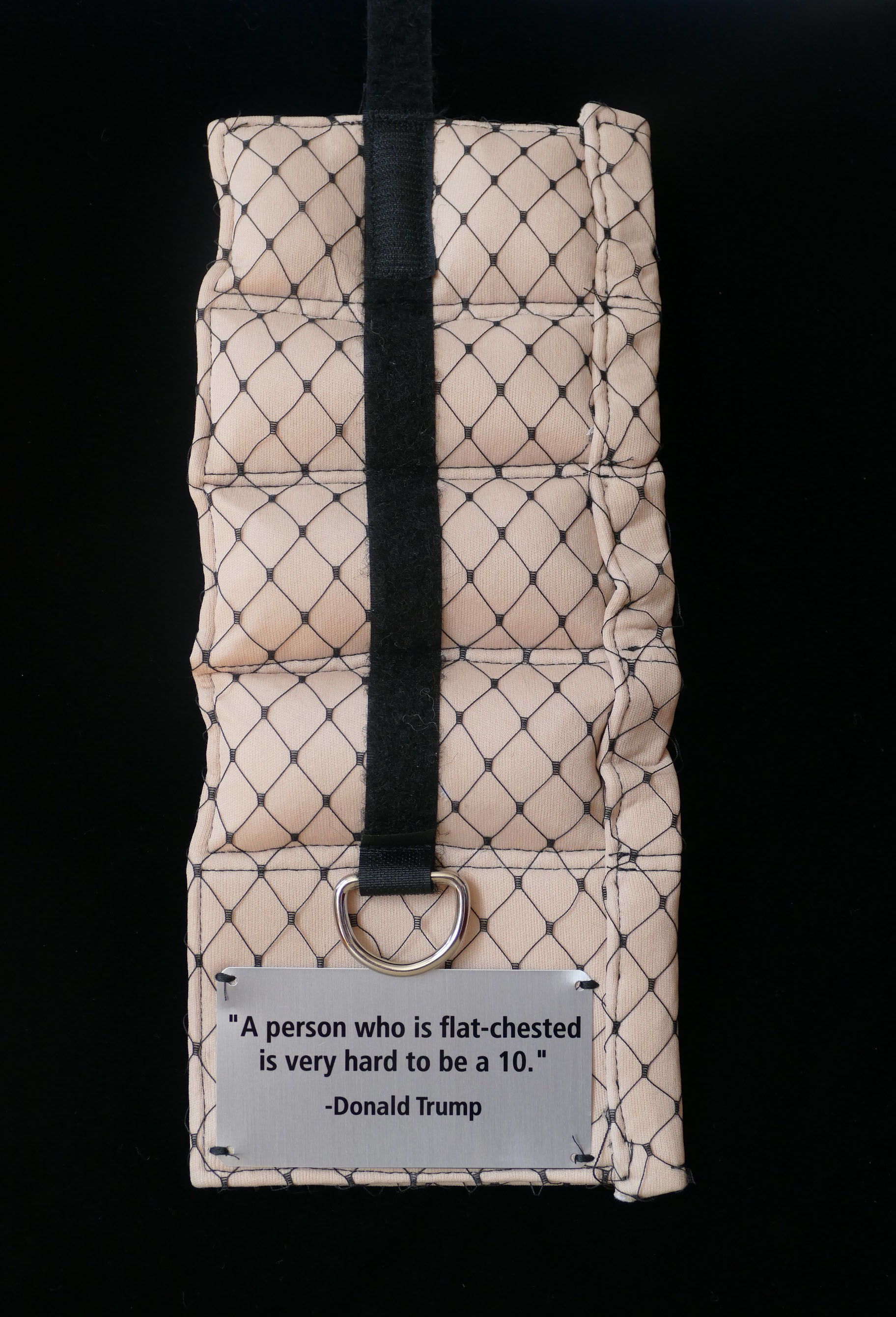 The WEight of Words II performance at the 2016 women's march in Washington D.C.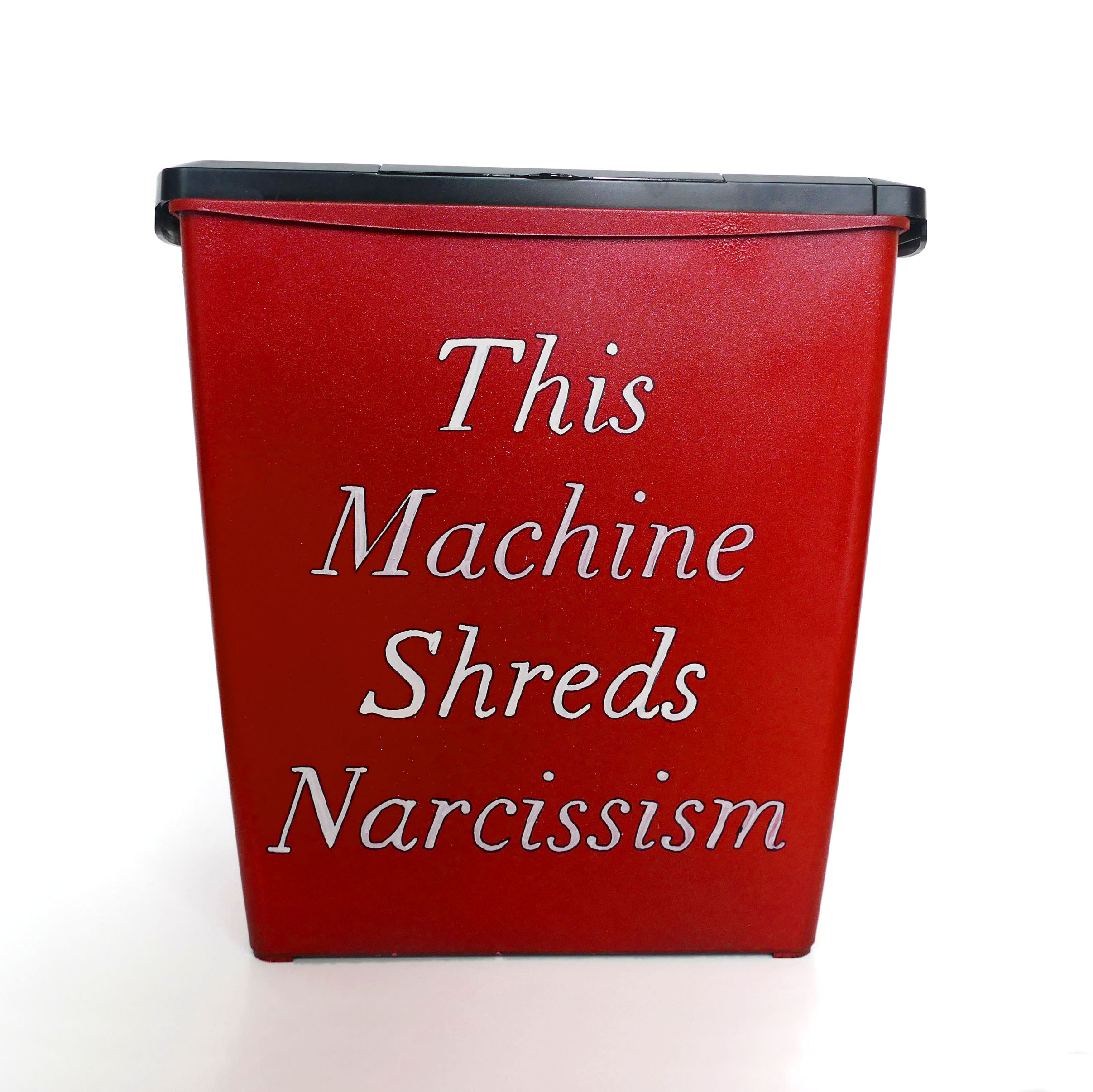 Take part in a cathartic online performance piece below
press play and virtually shred Trump's sexist words.